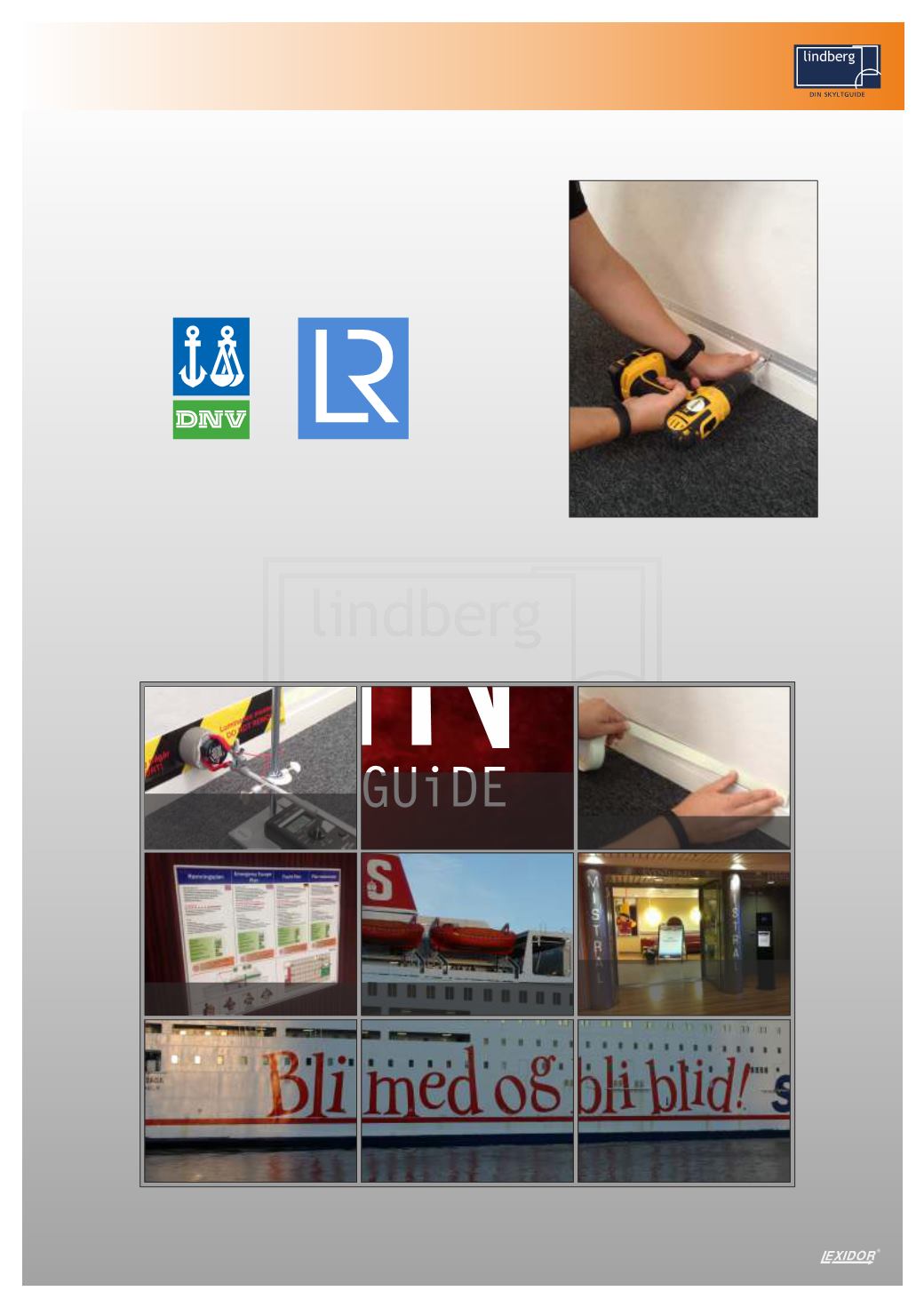 www.lexidor.com
Copyright © 2014 Lindbergs Skyltar AB
SERViCES / LLL MEASURING
1.
LLL LUMINANCE
MEASUREMENTS
1.LLL LUMiNANCE
MEASUREMENTS
2.SiGN SURVEYS AND
MAiNTENANCE OF SHiP
SiGN MANUAL
3.MOUNTiNG LLL
4.MOUNTiNG SAFETY
5.MOUNTiNG FOiL
4.MOUNTiNG
DECORATiON
Certified by DNV and Lloyd's Register
Lindbergs Skyltar AB is since 2009 certified by DNV and since
2014 by Lloyd's Register to conduct lux and luminance measurements
according to IMO Res. A.752 (18) of LLL systems installed onboard ships.