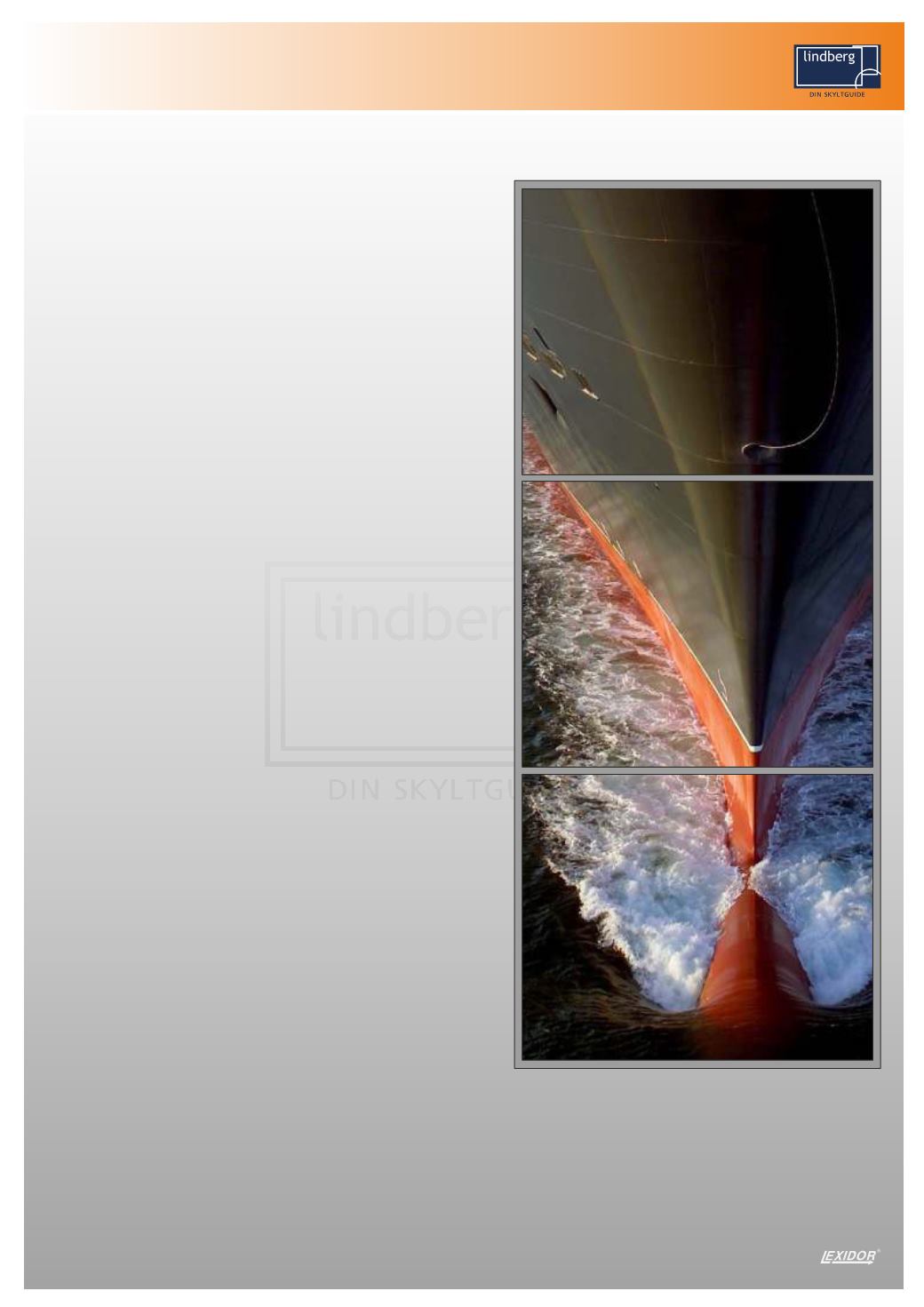 LiNDBERG SiGN SYSTEM
www.lexidor.com
Copyright © 2014 Lindbergs Skyltar AB
SiGNAGE, MORE THAN JUST A SiGN
It requires a system to create a safe, secure and
effective signage.
Great curiosity, extensive knowledge and long
experience allows us at Lindberg a unique holistic
approach in signage. There may be emergency,
evacuation and safety signage on sea or land. But
also help with information, guidance signage or
corporate identity. Furthermore, you can take help
from our design department with unique solutions for
product marking, interior decoration and promotional
signage.
Our CAD division maintains and creates ship plans
such as General Arrangements, Fire Control-, LSA-,
LLL- and ISPS plans.
We are certified by DNV and Lloyd's Register to
conduct lux and luminance measurements of LLL
systems installed onboard ships.
Feel free to contact us if you want to know more
about:
- Lindberg Sign System
- Product Labeling
- Checking the LLL system
- Lexidor, safety signs
- CAD Drawings
WE ARE LiNDBERG - YOUR GUiDE OF SiGNAGE