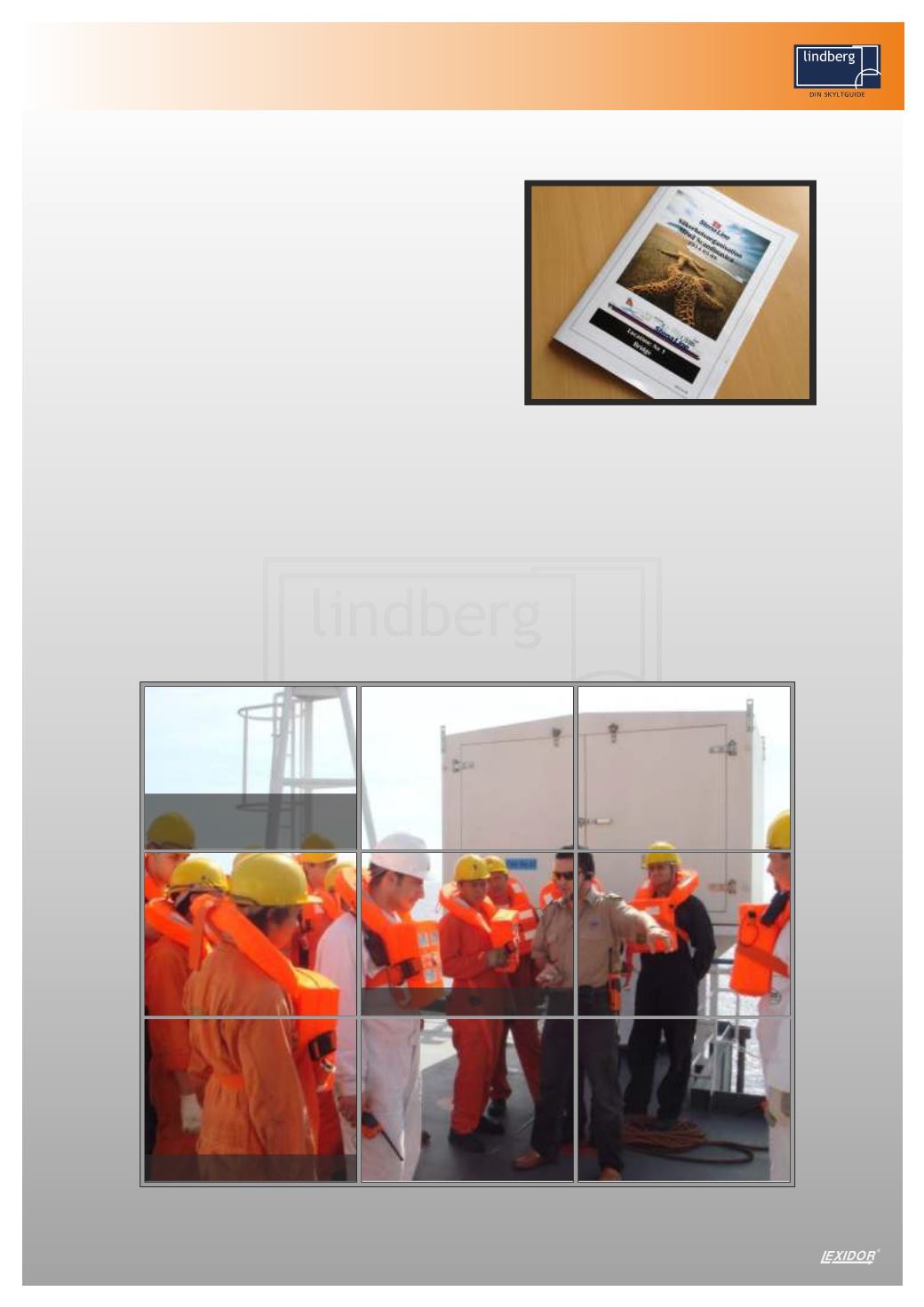 SUPPORT SYSTEM FOR SAFETY ORGANiSATiON
1.SUPPORT SYSTEM FOR
THE SAFETY ORGANiSATiON
We produce station bills and evacuation plans.
The layout will be customised for the shipping company.
That will help the crew to faster recognize the system and learn
the procedure and about the ship.
The design can vary from folder to whiteboard and we are
pleased to give you suggestions.
We also support with a template for training manual and Fire manual.
2.TRAiNiNG MANUAL
3.FiRE TRAiNING MANUAL
www.lexidor.com
Copyright © 2014 Lindbergs Skyltar AB