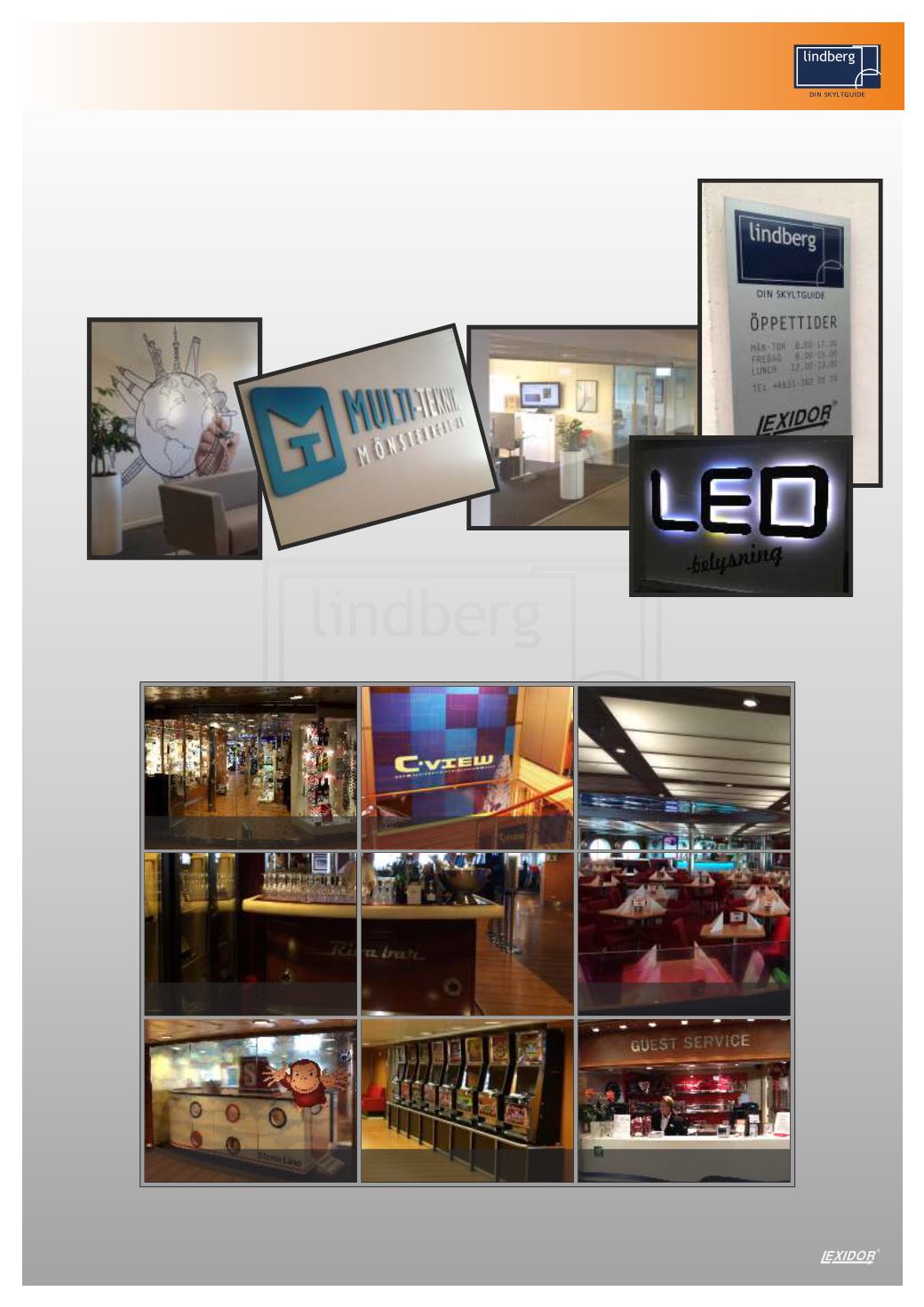 www.lexidor.com
Copyright © 2014 Lindbergs Skyltar AB
CONCEPT SiGNAGE
SiGNS ARE COMMUNiCATiON
Make sure your message is visible. We have provided many companies over the years,
with the particular communication that the sign means.
We help you with entire sign concept or single signs, from entrance to office.
Please ask us and we will guide you and your sign communication to the correct outcome.
1.SHOP
4.RESTAURANG
6.GAMiNG AREA
5.PLAYROOM
2.CAFÉ
3.BAR
7.iNFO